Expert Siding Installers Serving Central Pennsylvania Homeowners
When you need new siding on your home, turn to the professional team at GO Construction Services, LLC. Our skilled siding installers can help you select durable, attractive, affordable products to protect your structure for decades to come. We also offer siding repair service. Whether your siding needs are big or small, GO Construction provides high-quality workmanship, industry-leading products and superior customer service.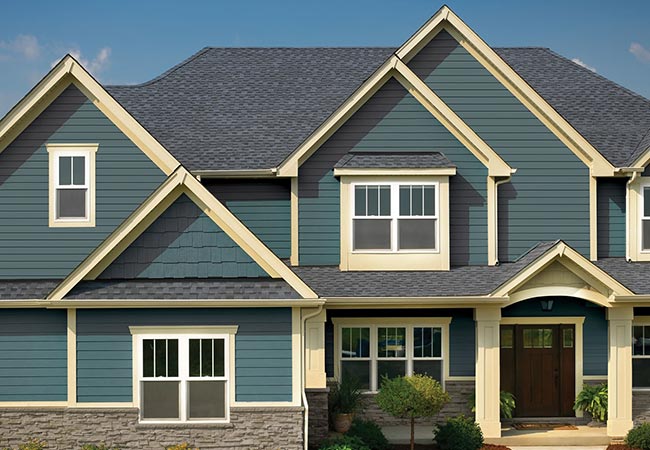 High-Performance Variform® Vinyl Siding
GO Construction uses only quality products from manufacturers who fully stand behind them. That's why we offer durable Variform® vinyl siding that has one of the highest satisfaction ratings in the industry. These leading siding products offer a low-maintenance, long-lasting and weather-resistant solution to safeguard your home. They're also produced in a broad selection of colors and styles, so you can customize a unique and eye-catching aesthetic for your house.
When you partner with GO Construction, our talented siding installers can give you individualized service, superior products and customized solutions that exceed expectations!
Professional Siding Installation Services
Not only does GO Construction offer outstanding siding products, our top-notch siding installers offer exceptional customer service. Professionally installed siding provides a crucial line of defense against Mother Nature, and we take that seriously. We don't want to see area homes at risk for structural damage and deterioration, so we install siding products to the highest industry standards. When siding is correctly installed, it can enhance the beauty of your home, create a comfortable environment for your family and protect your home from unnecessary damage.
Request a Free Estimate Today
Don't put your siding project in unqualified hands. Turn to GO Construction and let our skilled siding installers give you peace of mind. Give us a call at (717) 854 - 1573 or contact us online to request a free siding estimate!