Improve Your Home's Drainage With One of Pennsylvania's Leading Gutter Companies
GO Construction Services, LLC values our customers, which is why we proudly offer free gutters with every new roof. Gutters play an important role in the health and performance of your roofing system, and our experts are ready to help you find the perfect gutters to complement your home.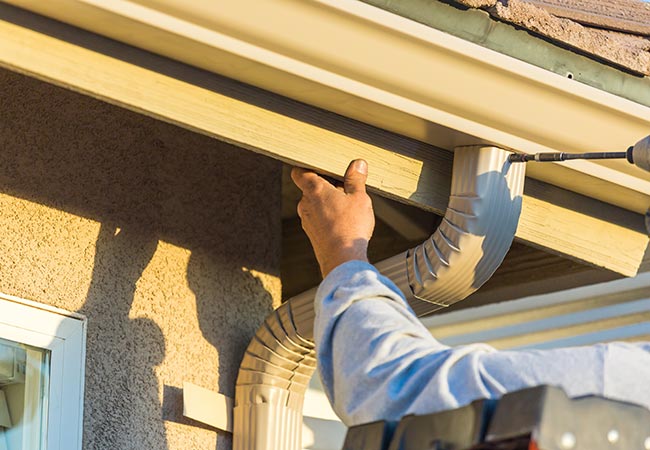 The Importance of Quality Gutters
Gutters are an afterthought for many homeowners, but they are critical to maintaining a home's structural integrity. Professionally installed gutters can keep water from penetrating your home and causing extensive and costly damage to your property. Without gutters, water will pool around your home's foundation and quickly deteriorate the quality of your siding, landscaping, basement and more.
Don't leave your home unprotected. GO Construction is one of the area's leading gutter companies, so let our gutter installation specialists help you find the perfect products to safeguard your home.
Attractive & Functional Seamless Gutters
A high-quality drainage system can save you money, time and hassle. GO Construction installs attractive gutters that seamlessly integrate with a roofing system to provide reliable protection from rain, melting snow and other moisture. Our gutter options come in different colors, sizes and styles, so you can easily personalize a drainage system that blends in or stands out. And when your new gutters are efficiently installed by one of the most experienced gutter companies around, you'll get superior workmanship and second-to-none customer service.
Schedule a No-Obligation Consultation
Learn more about GO Construction and our high-quality gutter installation services. Give our friendly team a call at (717) 854 - 1573 or contact us online to schedule a consultation or to request a free estimate. With over 30 years of construction industry experience, GO Construction has the skills and knowledge you want and the high level of service you deserve.