How New Siding Improves a Home's Energy Efficiency
These days, home renovation projects aren't done just for aesthetic purposes, but also to upgrade your home's functionality. One of the best examples is having new siding installed. Siding is one of your home's main defenses against the elements as it plays a key role in enhancing indoor comfort. It has, also, been proven that investing in new siding plays a significant role in not only ensuring your home's energy efficiency but improving it as well. More and more homeowners will tell you that improving energy efficiency ratings is a worthwhile objective.
What is Siding?
Siding is designed to protect your property, serving as its first layer against outside elements. It prevents dirt or dust from slipping through your walls and helps keep the temperatures inside bearable. Remember that when you need new siding and delay its renewal, your insulation won't be as effective as it previously was. Not only can it make your place less comfortable, but it will force your HVAC system to work harder in order to compensate. That's when you'll end up paying more on your energy bills.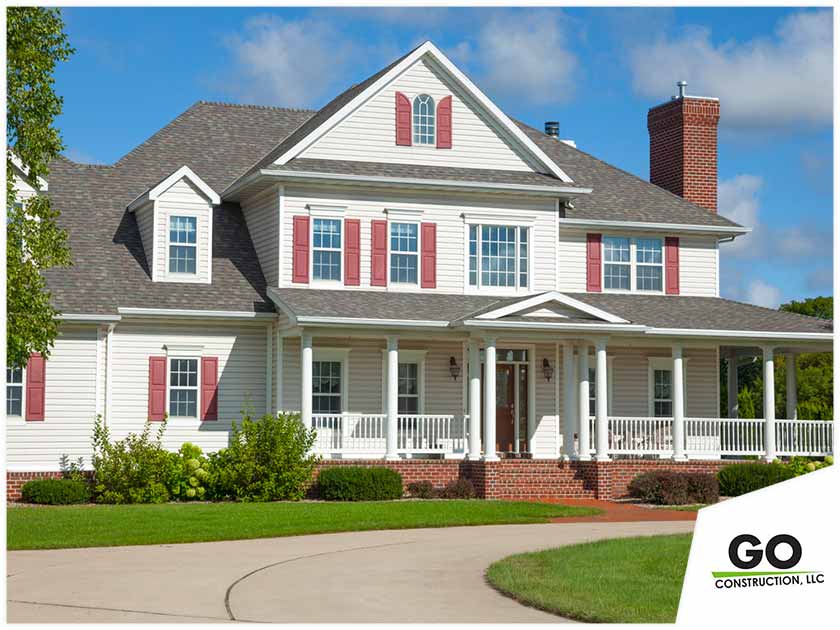 Higher Insulation, Better Energy Performance
When you have new siding installed, your contractor may apply insulation in the form of rigid foam to your exterior. This option helps reinforce the energy performance of your home. Aside from improving your wall's R-value, rigid foam sheathing also limits the air that enters and exits your home. Additionally, new siding reduces your home's heat load during summer by reflecting the sun's rays. This particular feature contributes to the efficiency of your heating and cooling units, which in turn results in lower energy bills.
More Savings
With energy prices steadily going higher every year, ROIs on green upgrades are also on the rise. In addition, state and local tax rebates and credits on choosing energy-efficient siding also help save you more money in the long run.
Which Siding Should You Get?
Most siding installers advise homeowners to choose vinyl, which is one of the most popular siding options available. Vinyl siding is generally popular among many homeowners today because of its minimal upkeep and lengthy service life. Moreover, in addition to being cost-effective, it is also guaranteed as an ideal material in making your place energy efficient. You have the option of getting insulated vinyl siding. It comes with an expanded polystyrene (EPS) foam insulation layer that provides a superior thermal performance. In other words, this foam backing keeps the heat inside your household.
Remember that while installing your new siding can also boost your home's resale value, you should never forget to ensure your family is secure. Using non-insulating and non-durable siding like stone is highly discouraged. These materials are not only difficult to install, but also to maintain. They also absorb too much moisture.
Stronger Protection
By itself, vinyl has excellent R-values, enhancing the performance of your existing wall insulation. However, the performance of insulation drops dramatically once it gets wet. All siding installers know this. Therefore Variform vinyl siding offers superior protection to keep leaks and water penetration away from your foam insulation. Despite their airtight installation, Variform siding boards remain breathable, minimizing backdrafts in homes with appliances that require plenty of ventilation. Protection against moisture and insulation, and the ability to work well with existing ventilation systems all make Variform vinyl siding the top choice for many homeowners.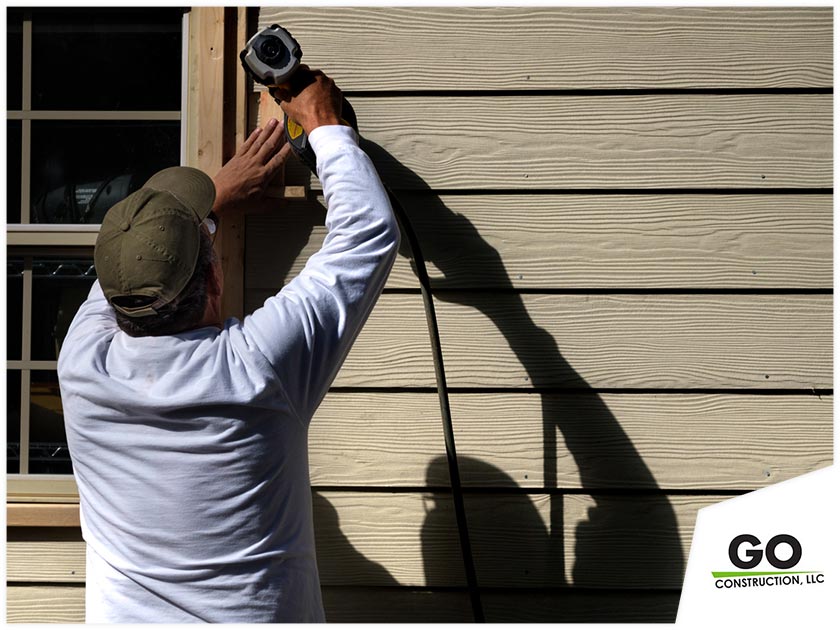 Contact Us Today!
By now, you've come to understand how new siding can upgrade your home to the next level. If you're ready to improve your home's performance, then you've come to the right place. If you're looking for skilled contractors in the field, GO Construction Services, LLC of Pennsylvania offers a variety of high-quality exterior improvement services including siding installation. We can, also, help you pick the right siding option for your home. You can explore the Variform siding products we have here. We offer top-quality vinyl siding products that don't only spruce up your home aesthetics, but also improve your overall energy efficiency. Don't hesitate to give us a call or fill out our contact form to schedule a consultation and request a free estimate today!