Metal Roof Guide
In recent years, metal roofs have gained traction in residential areas. When looking for a new roof, homeowners are now opting to go with a metal roof. This is really no surprise considering the sleek design and significant durability of metal roofs. There are little to no drawbacks in choosing this kind of roof for your home. If you're a homeowner looking for a new roof, you definitely want to consider investing in a metal roof and all that it has to offer. In this guide, we'll discuss all that you need to know about installing a metal roof onto your Pennsylvania home.
Introduction to Metal Roofing
For years, metal roofs meant corrugated panels. They had a commercial appearance and looked as if they belonged on sheds or barns. Today, metal roofing products are extremely versatile and are able to fit every architectural style ranging from Victorian homes to Spanish colonial.
Residential metal roofing is generally made of steel, aluminum, or copper. Steel sheets are given a metallic coating to prevent rust, followed by a baked-on paint finish. Aluminum sheets don't require the metallic coating but do get painted. Copper is neither coated nor painted because it weathers without corroding. Metal roofing products can be stamped into a number of shapes and are typically installed as interlocking panels with hidden fasteners. From a distance, they even resemble shingles and tiles.
Benefits of Metal Roofing
As we've established, metal roofing has soared in popularity in residential areas. What makes this type of roofing stand out is that it offers homeowners so many advantages. The benefits that come with a metal roof are hard to resist. Here are just a few of its standout features:
Durability:
Metal is easily the strongest and most durable material on the market, especially when compared to other roofing materials. If properly installed, metal roofing will withstand strong winds, debris, rain, snow, hail, mold, mildew, rodents, etc. Additionally, metal roof materials are typically Class A fire-rated and noncombustible, meaning its fire resistance is the highest grade.
Maintenance:
Metal roofs require only a minimal level of upkeep especially if installed correctly. General upkeep really just entails removing any debris such as leaves or branches that may get stuck on the roof. This only needs to be done after any major storms. But if there is dirt or any other stains that do not come off with rain, there are plenty of cleaning methods you can utilize.
Longevity:
With minimal upkeep, metal roofs last decades longer than any other roofs. Metal roofs were specifically designed to last at least 60 years without any signs of degradation or corrosion.
Eco-friendly:
Metal roofs being environmentally friendly is a huge bonus for homeowners looking to go green. Metal is highly recyclable, meaning that any tear-off metals, old panels, or even manufactured excess scraps can be recycled and used in future products. In fact, many metal roofing materials are made of already-recycled metal. For example, nearly 95% of all aluminum roofing is made up of recycled materials.
Lower Cost in Long Term:
Admittedly, the initial cost of metal roofs is on the expensive side. However, that cost evens out in the long run. Metals roofs don't require much upkeep, meaning you'll avoid costly repairs. Also, this type of roof outlasts the other less expensive roofing materials. Unlike other roofs, a roof replacement is another cost you'll avoid with a metal roof.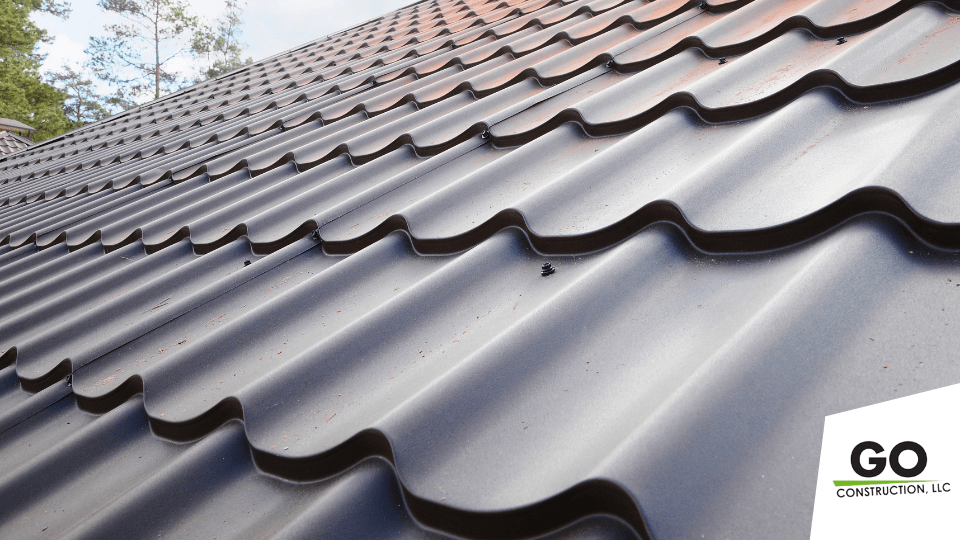 Finding the Right Contractor
Once you have decided that a metal roof is a right choice for you, you'll need to find the right contractor to complete the installation job. Finding a qualified contractor in your area may seem overwhelming especially if this is your first major home improvement project. Since you have chosen to go with a metal roof, you want to make sure your contractor has experience with metal roof installation. Here are a few tips to help you find the right roofing contractor:
Do Your Research:
Your first step should really be to find out information about the local contractors in your area. You should talk to friends and neighbors that have installed metal roofs and ask about their experience. Getting their trusted input can really help you narrow your search for a contractor. You can, also, use the internet to help with your search. You can find a list of local contractors and from there you can look at their individual websites. Not only can you see their content and information, but you can discover their reviews.
Reach Out to Contractors:
After you've done your research and narrowed down your list to the top few contenders, you should give them all a call. It helps to speak directly with them so as to ask about their experience, the products they use, and their general installation process. From there you can decide if they are the right fit for you.
You can ask questions such as:
How long have you been installing residential metal roofing?
How many different metal roofing projects have you completed?
What training has your crew had for residential metal roofing?
Could you give me a list of references where you've completed residential metal roofing?, etc.
It's very important that you confirm their experience and that they are qualified to work with metal roofing materials.
Confirm Proper Documentation:
Under no exceptions, your contractor must have proper licensing and insurance. Each state is different, so be sure to check what is required of a roofing contractor in your state. The roofing contractor should have insurance for all employees and be willing to provide a copy of their insurance certificate for verification.
Cost-of-Installation
A metal roof is more costly to install than other roofing materials such as asphalt. Homeowners can expect to pay between a range of $3.25 to $14.25 per square foot to install a metal roof. In other words, depending on the type of metal roofing, you may pay somewhere between $10,000 to $43,000.
Aluminum will cost on the lower end whereas metals like copper and tin are on the higher end. The upfront cost of metal roofs is expensive and as a result homeowners may experience a bit of hesitancy about installing this roof. But what clears this hesitancy is the fact that metal roofs are more than worth the price. As discussed earlier, metal roofs offer so many advantages that homeowners can appreciate. Unlike other roofs, you don't have to regularly dole out money to manage upkeep, have repairs done, get a roof replacement, etc. You'll avoid so many costly inconveniences in the long run when you have a metal roof installed. This roof truly is an investment for homeowners.
Contact the Metal Roof Experts at GO Construction!
GO Construction is here to satisfy your home improvement needs. We offer a variety of services including metal roof installation. Our team of experts and craftsmen are well-versed in metal roof installation. We offer the highest standards of both experience and knowledge when it comes to this kind of roofing. We understand the importance of a roof over one's head, so we put forth unmatched effort to ensure that you are satisfied with the job we do. No matter the project, our customers don't walk away unsatisfied. So please don't hesitate to contact us today about your roofing needs!